---
Make Life with Kids Fun!
Hey there! Welcome to the ultimate hub for exciting printables, games, and activities for kids!
These gems have been tried and tested by my own family and friends, so you can rest assured that they're a guaranteed hit!
Whether you're in need of a thrilling scavenger hunt for the little ones or simply a fantastic way to bond during a family night, we've got you covered!
And here's the cherry on top: once you make a purchase, you can instantly print them out! No more scrambling for last-minute store runs or waiting around for two-day shipping. Ready to dive into the fun? Let's get printing!
---
Best Selling Bundles
Sale price $7.99
Regular price
$17.99
Sale
Sale price $8.99
Regular price
$15.99
Sale
Sale price $4.99
Regular price
$8.99
Sale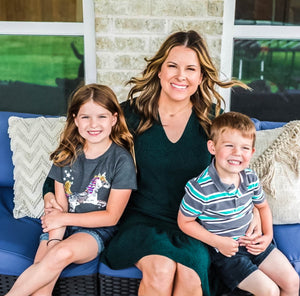 Welcome!
Hi! I am glad you are here! I'm Michelle, owner of Modern Mom Life!
I believe that the best memories are made around the game table and helping others.
I love to fun activities that inspire families to create their own traditions and make memories that last a lifetime.
Enjoy my collection of the best printables for families that include gift tags, games, kids activities, holiday fun, travel guides and more!
---
Thanksgiving Printables
Sale price $2.99
Regular price
$3.99
Sale
Sale price $4.99
Regular price
$7.99
Sale
Sale price $2.99
Regular price
$4.99
Sale